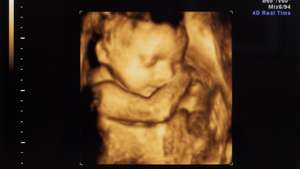 The Truth about Crisis Pregnancy Centers
In contrast to the conjecture provided by critics of pregnancy centers, this free report is based on widely collected data, client satisfaction surveys covering thousands of people, analysis of agreed-upon standards and practices, and stories from real clients.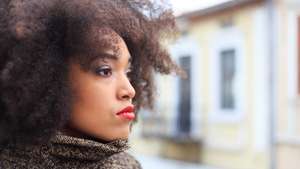 10 Things Not to Do When a Woman Tells You She Wants an Abortion
Talking about an unplanned pregnancy can be tough. Sometimes talking to someone you love can be even harder! But we've got you covered. Download this simple, practical guide to give you the knowledge and encouragement you need to speak the truth with compassion to someone facing a pregnancy decision.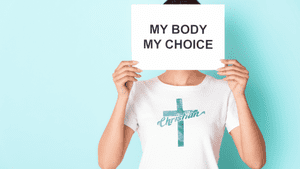 Is the Pro-Choice Position Consistent with the Life and Teachings of Jesus?
We often think we need to convince "the culture" to be pro-life, but there are millions of Christians who profess to be pro-choice, too. More than half of abortions are among women who profess to be Catholic or Protestant. So, what does the Bible really say about life? What do the Great Commandment and Great Commission have to do with abortion? Read this ebook to find out!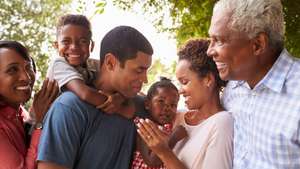 Why We Must Be Pro Abundant Life
Since 2016, Care Net's CareCast podcast has provided subscribers with insightful commentary on issues faced by the pro-life movement. Care Net's President and CEO Roland C. Warren and Chief Outreach Officer Vincent DiCaro tackle breaking news stories and enable listeners to discover what they can do to turn their pro-life passion into Pro Abundant Life action!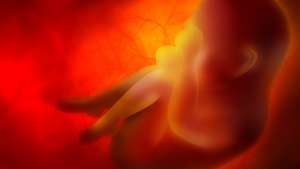 Why We Can't End Abortion Without Discipleship
In each short LifeChat video, Care Net President and CEO Roland C. Warren provides cutting edge commentary and insight into pressing issue facing the pro-life movement.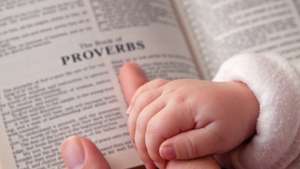 Why Pro-Life?
Amazon.com describes Randy Alcorn's "Why Pro Life?" as "a compelling manifesto by the bestselling author of Heaven, [offering] factual answers to the central issues of the abortion debate in a concise, non-abrasive way."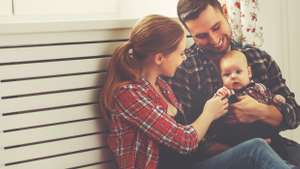 7 Keys to Connecting With Dads
How well does your pregnancy center connect with dads?
Connecting with dads can be hard, especially if you don't have many male volunteers at your center. To help you better connect with dads at your center, we assembled some of the best insights from our 1,100 affiliated pregnancy centers for serving men in one convenient eBook.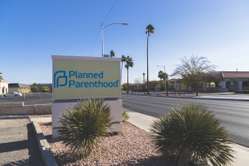 Six Things You Need to Know About Planned Parenthood
Despite being America's largest abortion provider, Planned Parenthood's marketing says they provide clients, "holistic reproductive healthcare."
But what services do they really provide clients and how are they impacting families? In Six Things You Need to Know about Planned Parenthood, you will get insightful research and commentary on key aspects of Planned Parenthood that rarely get any press.
Five Reasons Why Marriage is the Key to Ending Abortion
Every day, nearly 2,500 babies lose their lives to abortion in the United States. More than 60 million babies since Roe v. Wade.
86% of these abortions are performed on unmarried women. That's why we put together an eBook with the research for why empowering women and men to choose marriage is the key to ending abortion.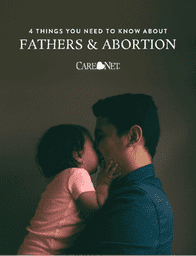 Four Things You Need To Know About Fathers and Abortion
Every day, nearly 2,500 women choose to abort their unborn children in the United States. However, these women didn't make their life-ending decisions alone. Most were influenced, for good or for ill, by the baby's father.
This eBook will inform you about how dads can help make abortion unthinkable and equip you to better encourage the men in your community to embrace their high calling.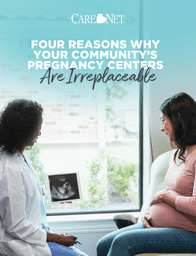 4 Reasons Why Your Community's Pregnancy Centers are Irreplaceable
There are more than 3,000 community organized pro-life pregnancy centers across North America. Each year, hundreds of thousands of clients receive free services at these centers.
With all of the misinformation about pregnancy center ministry out there, its easy to feel confused about the impact these centers have on abortion. That's why we created this free eBook that will give you the data and research on the impact centers have on abortion.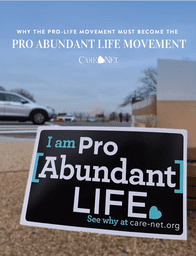 Why the Pro-Life Movement Must Become the Pro Abundant Life Movement
We all know what it means to be pro-life…but in God's design, there is more to the story.
We are not called to only be pro-life, but to be pro abundant life. In John 10:10, Christ says, "The thief comes only to steal and kill and destroy. I came that they may have life and have it abundantly."
So, what does it mean to be pro abundant life?
We compiled the best articles on the Pro Abundant Life movement in one easy to read eBook.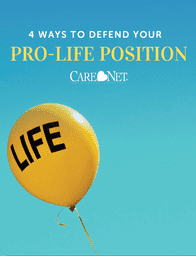 4 Ways to Defend Your Pro-Life Position
What happens when someone you know challenges your belief that abortion is wrong?
How do we defend the defenseless without being argumentative or unloving?
We took some of our best articles on pro-life apologetics and how to embody the compassion of Christ and put them into one easy-to-read eBook. We want to help you enter tense conversations about abortion with courage instead of fear… and save lives.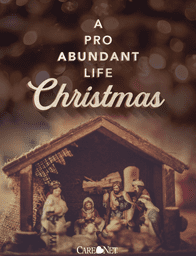 A Pro Abundant Life Christmas
You can give your family a pro-life Christmas!
This holiday season, we want to equip you and your family with the ways the Nativity Story reveals God's plan for every unplanned pregnancy. We want your children to know that this season holds to answer to each of the abortion industry's best lies.
That's why we took our most popular Christmas articles and put them into a new eBook: A Pro Abundant Life Christmas.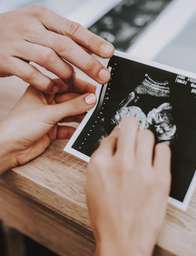 Sanctity of Human Life Sunday Kit
Like you, we want your church to lead with love and be a safe place for the abortion-vulnerable to turn when they are facing their toughest decisions.
January is Sanctity of Human Life Month, and January 22nd, 2023 is Sanctity of Human Life Sunday. We know how hard it can be to find excellent pro-life resources for your church.
That's why we created this free kit to support you in equipping your church with a Christ-like response to abortion.